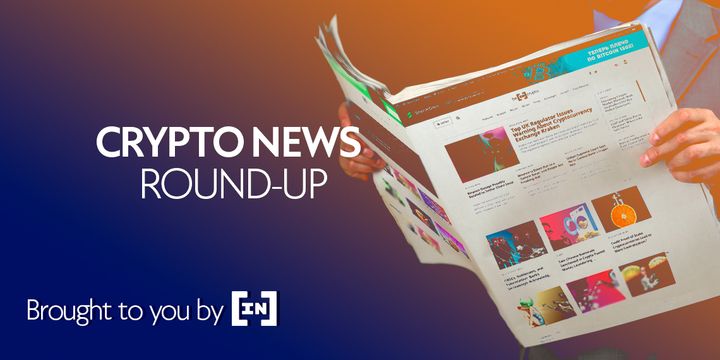 It's official, the U.S. Federal Reserve (Fed) confirmed early on Thursday that it will target inflation above a "moderate" 2% goal.
This sharply contrasts previous Fed policy decisions aimed at containing the inflation rate below 2%. Many in the crypto community had suspected so and now the Fed seems to have finally surrendered to inflation.
This is despite Chairman Jerome Powell putting on a brave face and calling the new move a "robust updating" of the central bank's policy. Continue reading for more on this and other big stories from the day:
Fed Confirms Low Rates, High Inflation in Policy Shift
Per the Fed's new policy, if the inflation rate dips below 2% at any given time, it will jump into action to bring it back above the threshold. Expectedly, the crypto community responded, as it often does, by trash-talking the inflation induced by the existing financial order: with memes and animated gifs of money printers.
A sustained encouragement of inflation could spell out higher bitcoin prices. With large corporations beginning to adopt bitcoin in their treasuries, an all-time-high monthly close for BTC may be within reach.
Bitcoin Retraces But Fails to Close Above Resistance [Analysis]
The price is currently resting a little bit above the support of the bullish engulfing candlestick from August 5 and the lower wicks that succeeded it around $11,200.
If the price breaks down from this support area, the next support level would likely be found at $10,900. If this secondary support breaks, it could trigger a rapid drop all the way down to $9,900. Technical indicators are bearish.
Bitcoin could be trading inside a descending wedge.
There is support at $11,200, $10,900 and $9,900.
The price has broken out and fallen back below the $11,400 area, which should now act as resistance.
Crypto Mom: 'Americans Shouldn't Need Permission to Invest'
Crypto may no longer be the Wild West it once was, but it does require somewhat of a no-holds-barred approach to investing at times. SEC Commissioner Hester Peirce (a.k.a. Crypto Mom) seems to get that, and it could be the reason she's so popular with this crowd.
The latest SEC announcement doesn't spill over to crypto, per se, and Commissioner Peirce's reaction doesn't mention bitcoin once. Nonetheless, the points she hits home on resonate with crypto investors for what the market could be.
0x (ZRX) Aims to Maintain Bullish Momentum
The ZRX price had been gradually increasing since matching its all-time low near 1,450 satoshis. However, the upward movement that followed was thwarted multiple times near the 4,500 satoshi area.
On August 20, ZRX finally broke out, reaching a high of 8,098 satoshis the next day. This validated the 8,000 level as resistance. Long-term technical indicators are bullish.
IOTA Double Top Leads to a Fall
The IOTA daily chart shows a completed double top on August 21 and 25, the latter of which had a very long upper wick. The double top is a bearish reversal pattern.
The price has been falling since August 25, and technical indicators are bearish. Both the MACD and the RSI are declining, and neither is oversold nor have they formed any bullish divergence. Therefore, the price should decrease at least to the closest support area at 2800 satoshis, before possibly bouncing.
Polkadot (DOT) Surges Into Crypto Top Ten, What's Behind the Hype?
Despite being a relatively new kid on the block, Polkadot (DOT) is often touted as the latest "Ethereum killer."
The hype surrounding the project is unlikely to tone down given that new data from leading crypto market analytics providers such as CoinGecko, LiveCoinWatch, and CryptoCompare reveal that DOT now has a market cap of around $5.5 billion.
That puts it at sixth place in the charts, just below ChainLink with $5.7 billion and above Bitcoin Cash with a market cap of $5 billion.
Want to know more?
Join our Telegram Group and get trading signals, a free trading course and daily communication with crypto fans!